Welcome to Willow's Charm Quilting Studio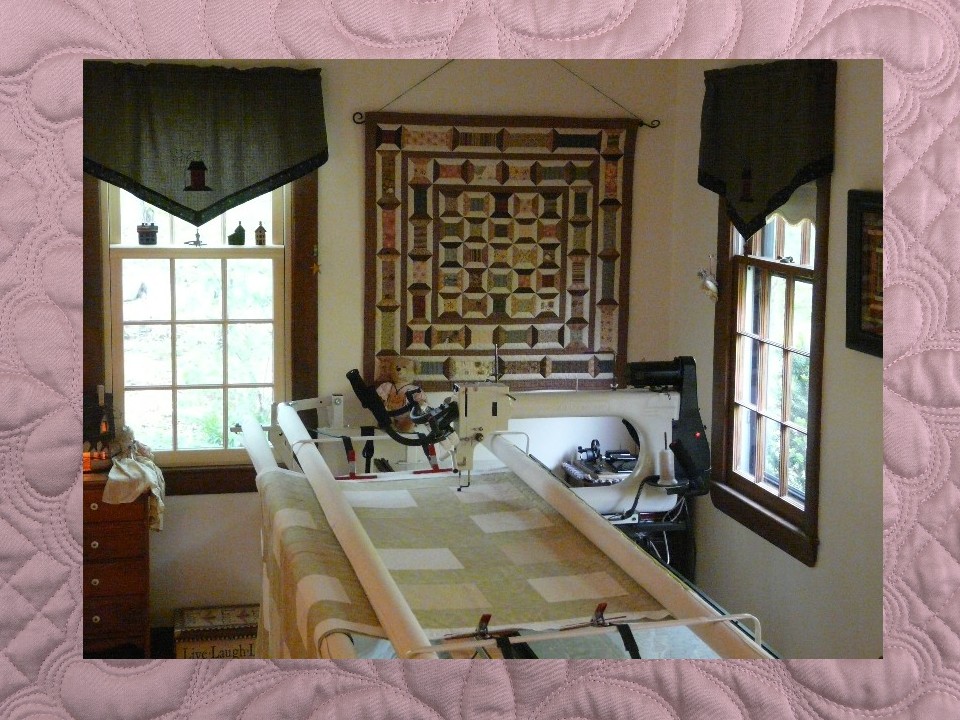 Hi,
My name is Beth Cardozo of Willow's Charm Quilting Studio located in beautiful Camden, Maine. I offer professional hand guided custom and pantograph quilting on my A-1 Elite long-arm quilting machine. My goal is to provide you with exceptional quality machine quilting on all of your quilt tops. I offer prompt mail order service to anywhere in the world. Please contact me if you'd like more information.
My passion for fabric and fiber began as a little girl following in my mother's footsteps. My mom, a seamstress by trade, taught me how to sew at an early age. As a result, my interest turned to quilting, and I have been an avid and accomplished quilter for over 25 years.
I am a member and supporter of the Pine Tree Quilters Guild, Augusta, Maine.
Thank you for browsing this website. I would like to invite you to e-mail me at beth@willowscharm.com with any questions about long-arm machines, machine quilting or quilt finishing in general.
I am always adding new quilts to the gallery pages, so please return to see what's new.